BOTO GCB5 17.5R25 (E-4 / L-4) (167B / 182A2)
Specification
Brand
BOTO
Pattern
GCB5
Tyre Size
17.5R25
Type (TT/TL)
TL
Vehicle Type
Dozer
TRA Code
E-4/L-4
Company Product Code
251750EL4BT1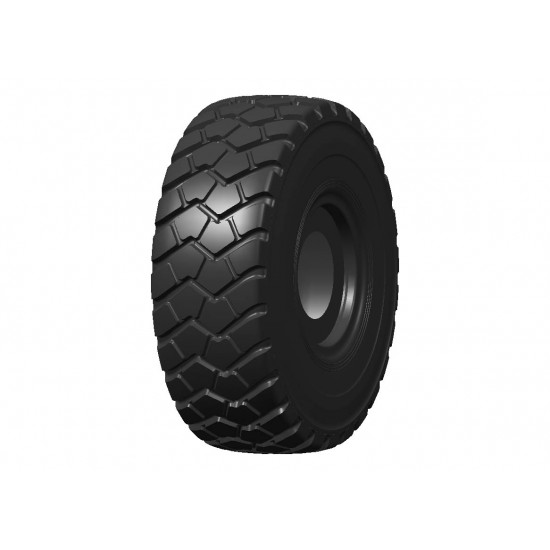 Order This Tyre:
Please note: You will not be asked to provide payment details during this "Add to Cart" enquiry and ordering process. We will confirm product availability and quote shipping costs before finalizing your order.
Application:
Tread pattern designed for loader, dozer and other equipment (e.g. articulated-dumper, rigid dumper and grader) used for construction, stockpile, loading application.
Feature Highlight:
· Special pattern design, with elegant formal expression.
· With excellent traction and buoyancy performance.
· Outstanding stability and operating comfort, with large pattern plate and long service life.
Product Parameter:
No.

Pattern

Size

Star Rating

Type (TT/TL)

TRA Code

Standard Rim

Tread Depth

Load Index

Section Width

Overall Diameter

Max. Load (kg)

Inflation Pressure (kPa)

TRA

(mm)

(mm)

(mm)

50KMH

10KMH

50KMH

10KMH

1

GCB5

14.00R24

★★★

TT/TL

E-3

10.00W

30

170B

375

1368

6050

10000

800

1000

2

GCB5

14.00R25

★★★

TT/TL

E-3

10.00/1.5 10.00/2.0

30

170B

375

1368

6050

10000

800

1000

3

GCB5

14.00R25

★★★

TT/TL

E-4

10.00/1.5 10.00/2.0

36

170B

375

1368

6050

10000

800

1000

4

GCB5

16.00R25

★★★

TL

E-4

11.25/2.0

45

196A2

432

1548

8500

12500

900

1000

5

GCB5

16.00R25

★★★

TL

E-4

11.25/2.0

45

182B

432